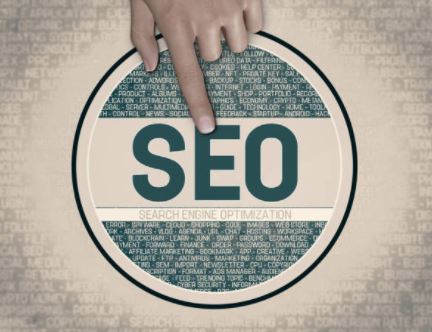 Nowadays, we can see a plethora of social media platforms all around the World Wide Web. Social media plays a major role in helping companies to visualize their content in front of a wider audience. This leads to many things that can benefit SEO. This includes more backlinks, improved engagement signals, and more obtained SERP real estate for branded queries. If we try to understand both SEO and social media marketing and how they help companies perform better on both channels then we can gain much improvement and growth in our business. Audience research features on social media help you create more targeted content. SEO research also helps you understand what your target audience wants to read and achieve. The following year marked a revolution, as social media and SEO in 2022 were observed to be closely related to each other and thus many businesses turned to digital and online marketing. The impact of social media on SEO has been positive and Think SEO Now will like to explain this with the help of some valuable points.
Impact of SEO on Social Media Marketing
While the majority of the responses from the audiences demonstrate how well social media helps SEO and vice versa, several respondents also claim that SEO helps social media marketing as well. Therefore, it becomes mandatory for business owners to learn more about SEO relationships with social media as well. Here are some ways explained by Think SEO Now to drive your SEO efforts to help support your social media marketing efforts:
1) Keywords Research can help: SEO if done right is all about finding demands based on requirements. When it comes to content planning and deciding what to post on social media platforms then there is nothing better than looking at the demand of your potential and target audience. You should always post about what users are searching for or things related to what they are searching for. With SEO Services you are able to find out what people have searched for and what their interests are inclined towards. You can then use social media to tailor your post to promote to the people searching for the relevant information. Go through the reporting and analysis of your largest competitors and also look at some of their top pages. After that, take their top performing posts and keywords and plug them into providing an advantage to yours. Once you are done with the process and created the content, it will be much easier for you to use social media to promote the content and have greater confidence in knowing what people have an interest in and when it comes to your industry and niche.
2) Social Search Success: With the help of SEO in social media marketing, you can earn social search success. People use social media networks not only to initiate communications but also to obtain valuable information. Basically, social media is all about growing as a unique search engine. In order to help your content rank higher on major search engines like Google, Bing and Yahoo, you conduct keyword research and implement those keywords into your content. You can do the same thing with your social media profiles and posts which can be valuable to us in long term success. Adding on, including these keywords in your social media posts can also help you grow the visibility of your social media posts and profile in Google Search engine result pages.
3) Better Social Performance and Training: One of the most important tips for using SEO and social media together is to track and monitor how visitors from social media platforms interact with your website. Google Analytics and tracking URLs are the key factors in calculating the same. Some of the most effective SEO techniques do involve implementing various types of schemes. It can be microdata or Javascript or JSON based on the webpages and elements you are trying to rank. It is critical and important thing that your social properties like bios, outbound links, and the hyperlinks you have shared on social media that relate to your website are coded properly and tested correctly. This means that you have to make sure that your Facebook Pixels, Twitter tracking code, and LinkedIn tracking codes are installed and configured properly.
Bottomline:
As we can all decipher from the above post social media and SEO services are very much related to each other and they need to be carried out accordingly and in a correct manner to impart improvement and growth. You can Contact Us, i.e. Think SEO Now if you want to know more about Social Media Marketing and strategies to grow your business.