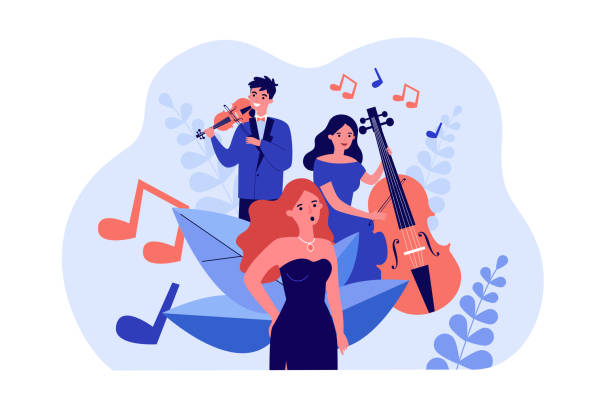 It's amazing how your simple presence in the digitized world can make you do wonders. You can become famous and also there would be a surplus amount of audience getting attracted towards you. As an artist, you want your work to reach out to people so that you can get recognized. Recognition brings more fame and money with your special skills being acknowledged by some of the best. But how do we design a band website?  Well, to make sure that they get enough of a potential audience, many artists, usually musicians ( as we are talking about bands here ) have turned their heads towards designing a website. They are still the relevant websites in 2023 because like other sectors and businesses, musicians too are trying to make a mark. Well, the problem arises when individuals do argue that you just need to have a social media account to get your skills through, and there is no doubt that we can collect a substantial amount of followers for our website on Twitter and Instagram, but since we are trying to reach out to our goals in life, a website is must to have. Hence, websites for bands are truly a revolution and it depends upon you on how to design them. Designing with the help of your means will help you build a coherent image and brand. It will also look more professional to others, and they can completely trust you in the matter.
How to start?
Well, to help you with the same, we and our experts at Think SEO Now have suggested different techniques for doing it. We follow the latest trends in website design and will be more than happy to help you with designing your website.
The first way of doing it is by making use of a website builder. The list includes Bandzoogle, a highly intuitive and by far the easiest platform for beginners and startups. It is also flexible while designing the content for a band or musicians. Nowadays, Bandzoogle is running on a free trial period of 30 days with 15% off in the year as well. Bandzoogle is also considered to be the best website creator for musicians. Users do not need to know the basics even, it includes how to code and can launch a website in just a few minutes. The company has maintained its reputation in the market for around fifteen years and powers more than 37,000 artistic websites. The prices are also affordable and it ranges from around $8 per month to $17 per month. Bandzoogle's platform even includes a free domain name that makes it more promising.
Why use Bandzoogle?
Using a website builder like Bandzoogle for band website design,2023 is perfect for any aspiring band group with limited experience in web design. The platform helps in streamlining the process of learning and using code languages like HTML, CSS, PHP, and other code scripts. As an artist, you should be more focused on your music besides learning code. Bandzoogle also has recently added an important factor to its benefit and it is that the platform has added a commission-free crowdfunding process which means that the payments go directly to the artists. The website creator is mobile-friendly which can impose a greater competition with other page builders and those who are new to creating websites. There is no doubt with the fact that the majority of traffic comes from mobile phones, so it's in your best interest to start off on the right note and that too from today.
The other option is to create the website by yourself and to help you with this, you need to learn a content management system, HTML, CSS, and more that will influence us towards what we all love doing the most and that is, creating music. If you are new to all the descriptions, then try using and including this in your website designing process.
a) Top header image.
b) About.
c) Mailing list.
d) Music
e) Videos.
f) Contacts.
You can also include themes with the blog sections. You need to actively plan your blogging page to acquire more attention from the customers. Once you have completed all the editing process, you are ready to move.
Final Thoughts:
Creating a website is not that easy especially when you are not from that particular field. Think SEO now has suggested making websites on Bandzoogle rather than WordPress because the latter one is much more difficult to use and create a website on. Also, you need to promote your website for better outcomes. Choose the one which is affordable and promises to bring improvement. The choice hence is in your hands.
Need help deciding how you can be on top of band website design in 2023? We got your back.
As part of our mission to digitize more businesses globally, we are offering a free consultation to help businesses like yours take the first step towards a more influencing and user-centric website that works for you. Book your free call with our experts today.