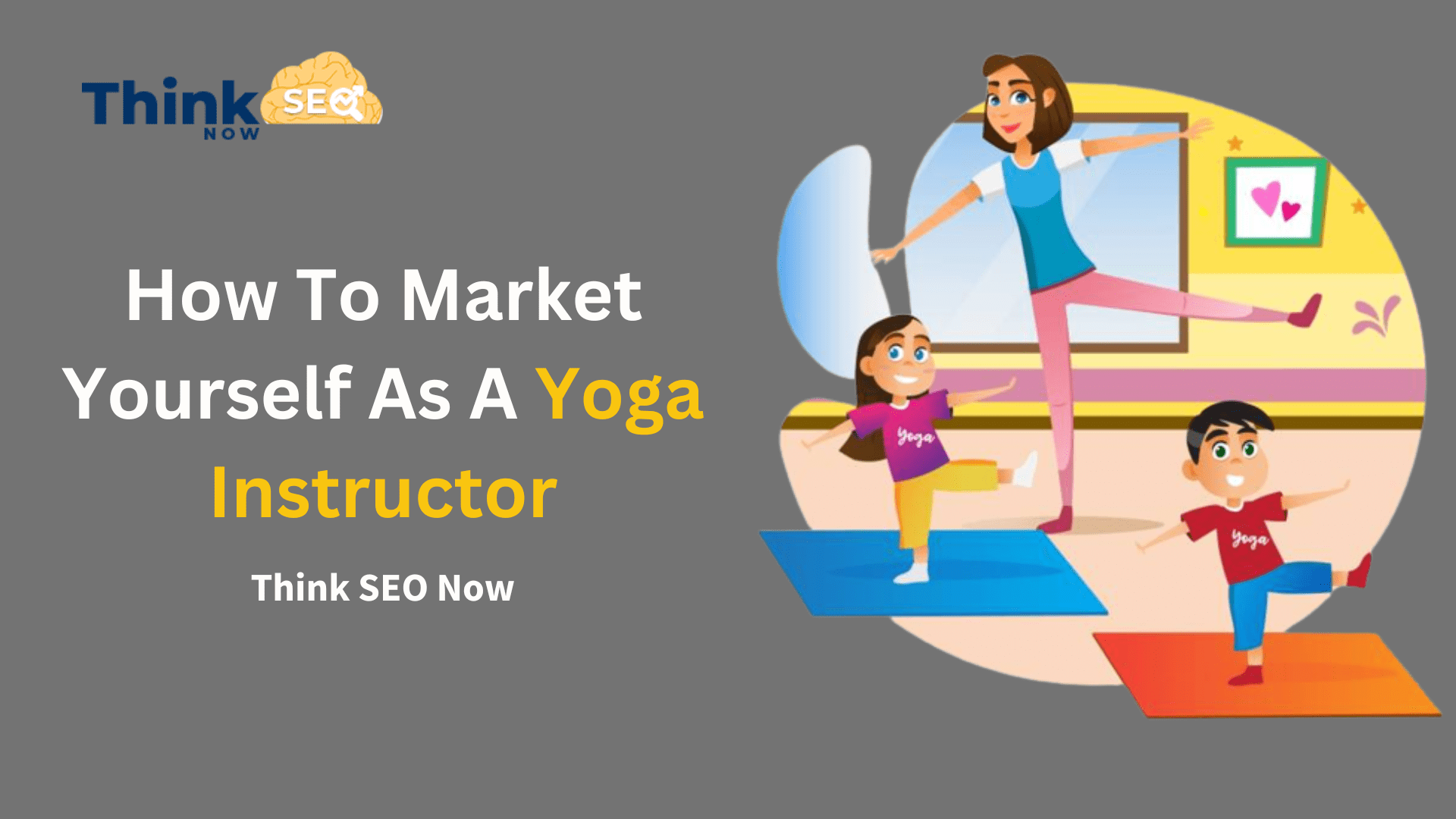 Marketing Yourself as a Yoga Instructor
Are you an enthusiastic yoga teacher hoping to reach a wider audience and leave a lasting impression on the wellness sector? The secret to attracting the right students and expanding your yoga business is self-promotion as a Yoga instructor. In this guide, we'll explore effective strategies to boost your presence and establish yourself as a sought-after yoga teacher. Let's dive in!
Finding Your Unique Selling Proposition
Before you start marketing yourself, it's essential to identify what sets you apart from the countless yoga instructors out there. Your unique selling proposition (USP) can be your teaching style, specialization, or a particular approach to yoga. Embrace your individuality to create a brand that resonates with your target audience.
Building an Online Presence
Creating a Yoga Instructor Website
An attractive and user-friendly website is your digital yoga studio. It serves as a hub for potential students to learn more about you, your classes, and your teaching philosophy. Make sure it's mobile-responsive and optimized for search engines.
Utilize social media platforms like Instagram, Facebook, and Pinterest to showcase your yoga journey. Share insights, post captivating images and videos, and interact with your followers. Consistency is key in social media marketing.
Content Marketing for Yoga Instructors
Start a blog on your website. Write informative articles on yoga, wellness, and related topics. This not only establishes you as an expert but also improves your website's SEO, making it easier for people to find you.
Create a YouTube channel for yoga tutorials, demonstrations, and inspirational content. Video content has the potential to reach a vast audience and boost your credibility.
Local Marketing Strategies
Partnering with Local Businesses
Collaborate with local wellness studios, health food stores, or cafes. You can offer special discounts to their customers or provide yoga classes at their locations, expanding your reach in your community.
Hosting free yoga workshops or classes in local parks or community centers is a fantastic way to introduce people to your teaching style and build a local following.
Encourage satisfied students to leave positive reviews on platforms like Google, Yelp, or your website. Authentic reviews are invaluable for gaining trust and attracting new clients.
Search Engine Optimization (SEO)
Identify relevant keywords and phrases that potential students might use to search for yoga instructors in your area. Use tools like Google's Keyword Planner for this purpose.
Optimize your website's content, meta tags, and headings with these keywords. This will help search engines rank your site higher in search results.
Acquire backlinks from reputable wellness websites and blogs. Off-page SEO is essential for enhancing your online authority.
Networking and Collaborations
Connect with other yoga instructors and wellness professionals in your area. Collaborations can include co-hosting workshops, writing guest blog posts, or even offering joint classes. This can help you cross-promote and expand your network.
Email Marketing for Yoga Instructors
Create a mailing list of interested individuals who want updates about your classes and offerings. Offer a free yoga e-book or a special class in exchange for their email addresses.
Crafting Engaging Newsletters
Send out regular newsletters with yoga tips, class schedules, and special promotions. Make your emails engaging and personal to connect with your subscribers.
Online Advertising
Utilize paid online advertising on platforms like Google Ads or Facebook Ads to reach a broader audience. Invest in targeted ads to ensure you connect with potential yoga enthusiasts.
Measuring and Adapting Your Marketing Efforts
Use analytics tools to track your website traffic, social media engagement, and email campaign performance. Adjust your strategies based on the data to maximize your marketing efforts.
Staying Authentic in Your Marketing
Authenticity is key to building trust. Be yourself, share your journey, and show your passion for yoga in all your marketing efforts. People are drawn to instructors who are genuine and passionate.
Conclusion
As a yoga instructor, you should not only advertise yourself but also build a community and assist others in starting their paths toward well-being. You will be able to spread the joy of yoga, improve your presence, and connect with more students if you put the methods in this guide to practice.
FAQs
Q.1 What are the key elements of a compelling brand identity for a yoga instructor?
   A. Compelling brand identity includes a professional logo, a harmonious color scheme, and a consistent aesthetic that reflects your personality and teaching style.
Q.2 Are there specific SEO strategies for yoga instructors that I should focus on?
   A. Yes, yoga instructors should focus on using relevant keywords related to their niche, optimizing images, and creating informative and engaging content.
Q.3 How can I effectively engage with my online yoga community as an instructor?
   A. Respond to comments on your social media posts, create interactive content, and organize live Q&A sessions to engage with your audience effectively.
Q.4  Is it necessary to offer online classes as a yoga instructor?
   A. While not mandatory, offering online classes can significantly expand your reach and cater to a broader audience, especially in today's digital age.