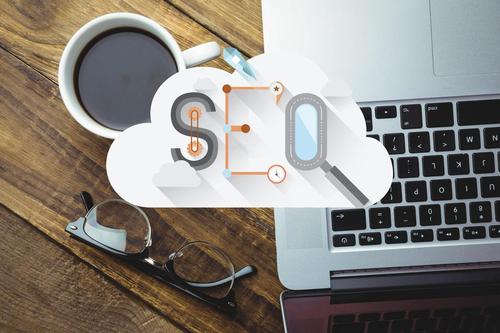 Solar energy is the energy that is radiated by the sun and is helpful to us in many ways. It helps in the generation of electricity; we can also store it for later purposes such as using it as an inverter, using solar energy to drive the windmills, etc. Energy that is found in abundance in nature is known as renewable energy and thus solar energy is also regarded as renewable since it can be replenished and used over and over again. Due to this particular property, renewable energies such as solar energy have become an essential part of the consumer, commercial and industrial sectors. Solar companies have been able to attract a lot of potential users towards them with the prices of solar cells being so affordable. So whether you want to install it at home and become self-sufficient or you want it for commercial purposes to cut your cost to half, there are millions of users who are gonna possibly approach you with all the requirements. But the main question is how to reach these end users? Well in today's world, nothing seems impossible and with online marketing for solar companies, we can certainly build a competitive solar marketing strategy that will be helpful in driving our sales. Hence we will ponder upon some Effective business strategies mentioned by Think SEO Now, to improve our solar energy business.
1. SEO: SEO or search engine optimization is the process in which a website's quality is improved so that it can rank better and can be found often in the search results. It can also be regarded as the foundation of marketing strategies for solar companies. Thousands of searches are made every day on Google to inquire about the solar cells and solar energy providers in their area and this can be relevant information to our business. This simply means that individuals around you are trying to get in touch and they might even install the feature considering it to be a good deal. All you need to do is to optimize your website according to the individual's needs, location, affordability, and other factors and this way your Solar SEO Agency can initiate its installation process with high accuracy. With the help of your Solar SEO, you can also integrate with other websites and provide backlinks and hyperlinks that can drive potential customers into your webpage. Keep in mind to include the relevant keywords for your Solar SEO company, so that the sales and marketing remain in effect.
2. Content Marketing: Content Marketing is another great way to boost your sales of solar energy companies. It is basically the criteria of adding text and visualized content that can provide information to your visitors. Content marketing is usually done with the help of blogs and articles which are regularly updated according to the trend and new information. It also includes creating guides for visitors so that they can be fully acknowledged about the information that they were in search for. You can also make use of infographics to show off videos of your work to let your visitors get satisfied by your services. The ultimate goal is to provide a great user experience so that they can be interested in taking our solar company SEO Services. Content marketing tags along with SEO make it an essential solar marketing strategy because all of your content should be optimized to make it worthwhile. Once you have content that informs visitors and visualizes better to search engines, you'll enjoy more visitors from the power of your website and blogs alone.
3. Social media marketing: Social media marketing has become one of the popular practices around the world since a lot of users are found on various social media platforms such as Facebook, Twitter, LinkedIn, and Instagram. It is more beneficial to the solar companies since renewable and alternative sources of energy are trending high in all of these platforms and millions of people are in the search of starting a sustainable electricity plan, the thing is they don't know where to implement and this is why our existence in social media platforms is going to be beneficial for both. It is also a great platform to keep in touch with your previous customers, as well as build new customers as well. People mostly spend most of their time on social media and that makes it an effective marketing strategy for solar energy companies.
4. Conversion Rate Optimization (CRO): Conversion rate optimization (CRO) is the process of finding the best possible way to manage and turn your website visitors into paid customers. CRO is a precise, careful strategy that requires a lot of patience and critical thinking, a skill set is also required to effectively implement the services and it's extremely useful for digital marketing. With the help of a reliable Solar SEO company, you can build a better user experience and website for your consumers.
Conclusion: Marketing requires a keen understanding of the market and its users and what are the odds and events that may be favorable to us in the long run. According to Think SEO Now, this data helps in managing your website according to a market's situation. This will boost your revenue and also build a reputation in the marketplace.