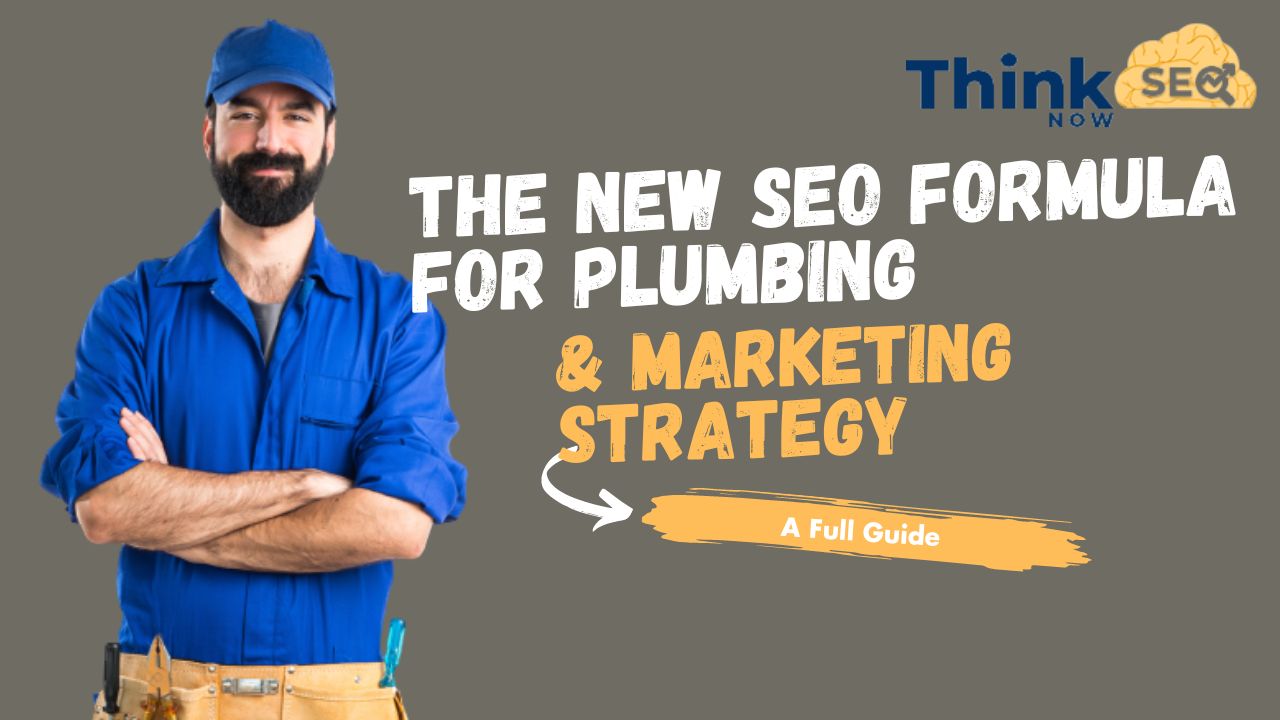 Plumbing firms have to establish an effective online presence in order to thrive in today's digital world. Search engine optimization (SEO) is an important component of any successful marketing plan. In this blog, we will look at the new SEO formula for plumbing companies and examine how it can transform your marketing efforts.
Understanding the Importance of SEO for Plumbing Businesses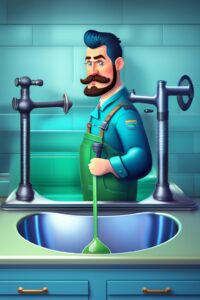 Plumbing companies must differentiate themselves in a highly competitive market. SEO is crucial in assisting your website to rank higher in search engine results, resulting in more organic traffic to your organization. You can boost exposure, attract potential consumers, and ultimately raise your chances of producing leads and conversions by optimizing your website and content.
Components of the New SEO Formula for Plumbing Success
The new plumbing SEO methodology is made up of multiple interconnected components that work together to improve your online presence and marketing approach. You could maximize the impact of your SEO efforts and achieve long-term success by including these components:
Keyword Research and Targeting for Plumbing SEO
Effective keyword research and targeting are the foundations of a successful SEO strategy. You might optimize your website's content to meet your target audience's intent by studying the search terms and phrases they use. To drive focused traffic to your plumbing business, focus on relevant keywords with high search volumes and low competition.
Marketing Techniques for Plumbing SEO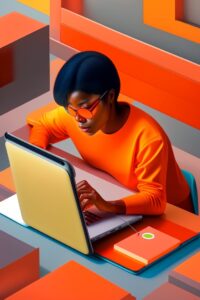 Client Retention Rate:
A good client retention rate is critical to the success of any plumbing company. You can improve customer happiness and loyalty by adding SEO to your marketing plan. Client retention can be improved by optimizing your website for user experience, delivering meaningful content, and adopting effective communication methods.
Happy Clients:
Clients that are satisfied with your plumbing services are more likely to stay with you and be defenders of your services. SEO can help increase client satisfaction by ensuring that your website is easily accessible, loads quickly, and contains relevant content. Customer reviews and testimonials can help to increase client satisfaction and generate new leads.
Leads Converted:
The ultimate goal of any marketing plan is to convert leads into paying consumers. SEO helps lead conversion by optimizing your website for relevant keywords and increasing its visibility in search engine results. You can boost the likelihood of turning leads into actual customers by targeting the proper audience and offering a flawless user experience.
Off-Page SEO Strategies for Plumbing Businesses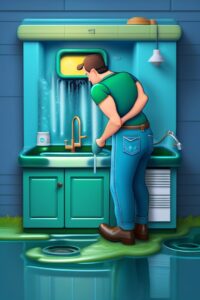 While on-page optimization is key, off-page SEO methods are just as critical in increasing your plumbing company's internet profile. These techniques concentrate on developing external signals that reflect the trustworthiness and authority of your website. Link building, guest blogging, social media marketing, and online directory listings are examples of such techniques. You may broaden your reach and boost your chances of appearing in relevant search results by employing off-page SEO methods.
Content Marketing and Link Building for Plumbing SEO
 When it comes to SEO success, content marketing and link-building work hand in hand. You may promote your plumbing company as an industry leader by providing valuable and instructive content. This encourages other websites to link back to your material, signaling to search engines that your website is reliable and relevant. Concentrate on creating high-quality blog entries, tutorials, videos, and infographics that are relevant to your target audience.
The Role of Social Media in Plumbing Marketing Strategy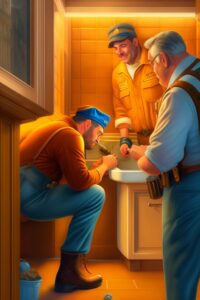 Social media plays an important role in marketing strategy in today's digital landscape. It provides a platform for engaging your target audience, increasing brand awareness, and driving traffic to your website. Create fascinating and shareable content, engage with your followers, and use targeted advertising alternatives to include social media in your plumbing marketing approach. You may broaden your reach and engage with potential clients by using the power of social media.
Tracking and Analyzing Plumbing SEO Performance
It is critical to evaluate and analyze your results on a regular basis to ensure the success of your SEO efforts. Monitor website traffic, user behavior, and conversions via tools like Google Analytics. Consider data such as organic traffic, bounce rate, time on page, and conversion rates. You may find areas for improvement, make data-driven decisions, and adjust your SEO approach for better outcomes by analyzing this data.
Staying Ahead with Continuous SEO Improvement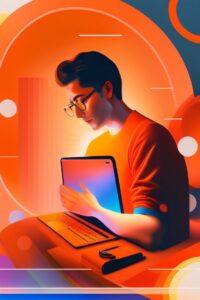 SEO requires continuous activity rather than a one-time effort. The plumbing industry's rivalry is strong, and search engine algorithms are continuously evolving. Commit to constant SEO improvement to stay ahead. Keep up to current on the newest trends, algorithm updates, and best practices. Audit your website for technical difficulties on a regular basis, optimize your content, and adjust your approach based on statistics and industry trends. You can maintain a strong online presence and remain competitive by constantly enhancing your SEO efforts.
Conclusion:
Including the new SEO formula in your plumbing marketing strategy can provide your company with a competitive advantage. You can achieve long-term success and drive more traffic and conversions to your plumbing business by focusing on keyword research and targeting, implementing on-page and off-page optimization techniques, leveraging content marketing and link building, utilizing social media, and continuously tracking and improving your SEO performance.