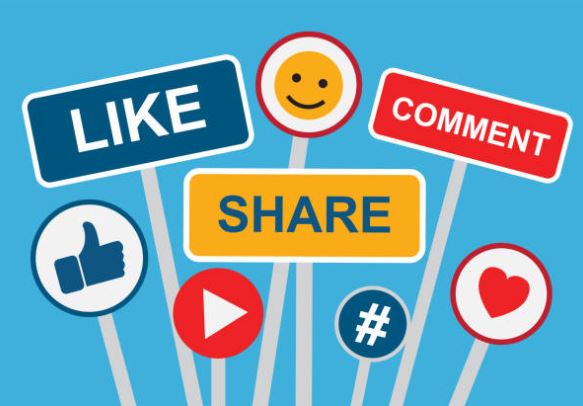 Facebook is a popular and recognized social media platform where friends can connect and share the content online. It is more than just a meeting place for friends, it has grown into a venue for businesses to market themselves with the means of interaction with customers and self promotion. Whether you are into an enterprise business or a small sized business, Facebook can prove to be a powerful marketing tool for your growth.  It is also a great place to keep customers informed, visualize brand identity and broaden your outreach.
Here are a few reasons that Think SEO Now would like to reveal about Facebook, so as to why it is known as the most effective social media marketing tool and what are the advantages of using facebook for business.
1) Most Popular Social Network: The whole world is almost accustomed to facebook and they can download it directly from the Google play store. It has over 1.4 billion users and 900 million of those users who visit the website every single day. Facebook is undoubtedly the most promising and prominent tool of the social media platforms. If you are a small sized business, you simply can't lose your chance of not having a presence on the site.
2) It encompasses all Geographical Locations: Whether you are trying to reach a certain age group of teens or elderly people, you can find them on Facebook. According to researchers, 72 percent of online adults use this powerful tool. Eighty-two percent of online individuals who are aged between 18 to 29 use it, 79 percent of those who are aged 30 to 49 use it and 64 percent of those who are aged between 50 to 64 use it. Even among Internet users who are aged 65 and up, nearly fifty percent of them use the Facebook application.
3) It lets users remain on the website for a long time: Facebook users spend a lot of time on the website and the average is about 40 minutes per day. Around the globe, facebook users account for a whopping 20 percent of all time online. Spending more time on Facebook means more time spent interacting with your business visualized there.
4) Facebook advertising: The advantages of using facebook for advertising are numerous. Facebook dominates social media use and its advertising is highly targeted. Facebook for advertising is more than affordable even for small businesses. The average Facebook advertising for business just costs $5.99 per thousand impressions. You also have the audacity and can set and control your own budget so you don't face unexpected marketing costs in the final outcomes. You can target your audience on the basis of their location, age, gender, interests and other business-suitable factors. Advanced features like the Custom Audiences can be used to target existing customers safely and privately, also marketed to local customers with Local Awareness advertisements that can reach customers on their mobile devices.
5) Lets you reach customers: Facebook's re- targeting feature allows you to show Facebook advertisements only to individuals who have previously crawled into their business website. Facebook also allows you to spread the word to Friends of Friends. When you target the customers, watch your Facebook posts and advertisements, the fact is that their Facebook Friends see them too and that itself multiplies the effectiveness of your Facebook marketing efforts.
6) Lets you measure your results: There is no doubt with the fact that Facebook is an effective marketing tool. And you can measure it by opting for Return on investment or ROI itself. The free Facebook Insights tool allows you track the results of your Facebook marketing efforts including advertising and organic posts. You can get detailed information about how potential customers are engaging with your business mentioned on Facebook and it involves how many likes you got this week and how that compares to past week or monthly measures, what type of engagement you received which includes likes, comments and shares on the posts and which Advertisements drive traffic to your website and other necessary actions.
Bottomline:
You are probably missing out on a huge opportunity to cater the attention of your audience if you are not using all of the benefits of Facebook advertising. If you are already convinced with the facts mentioned by Think SEO Now that you need Facebook advertising for your business, then you can contact us today. We are here to serve you, driving your goals into results.