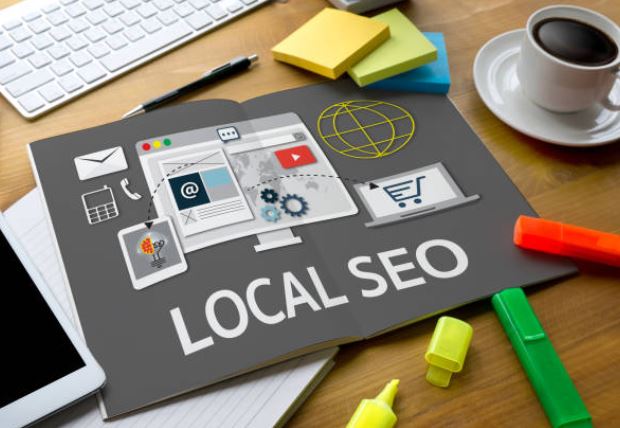 In the modern digital era, where individuals rely on the internet for almost every aspect of their lives, establishing a robust online presence has become indispensable for businesses, regardless of their scale. Local SEO has surfaced as a potent instrument for enterprises aiming to enhance their earnings by augmenting their exposure and lead generation within their local spheres. In the following article, we will delve into the substantial influence that local SEO can exert on a company's financial performance, ultimately resulting in amplified profits.
The Power of Local SEO
Local SEO is a specialized subset of SEO that concentrates on enhancing a company's presence in local search results. Search engines like Google work to provide the most pertinent and localized results when someone looks for a good or service nearby. Here is where local SEO is useful. 
The following are some crucial ways that local SEO can boost revenues for your company:
1. Enhanced Visibility
Making your company more noticeable to local clients is the main objective of local SEO. Your company is more likely to show up in local search results if you optimize your website and online profiles for local keywords and phrases. Your chances of luring neighboring clients who are actively looking for the goods or services you provide can be greatly improved by this increased visibility.
Imagine you run a local bakery in New Jersey City. When someone in your neighborhood searches for "freshly baked bread near me," effective local SEO can ensure that your bakery appears at the top of the search results. This increased visibility translates into more foot traffic and online orders, ultimately leading to higher profits.
2. Targeted Traffic
Local SEO helps you attract highly targeted traffic—people who are actively seeking the products or services you provide in your specific location. This means that the individuals who find your business through local SEO are more likely to convert into paying customers.
Consider the example of a local dentist in Los Angeles. If their website is optimized for local SEO, it will appear in search results when people in their area search for terms like "best dentist in Los Angeles" or "teeth cleaning near me." These searchers are likely to schedule appointments, leading to increased profits for the dental practice.
3. Competitive Advantage
Competing with large corporations on a national or global scale can be challenging for small and local businesses. However, local SEO levels the playing field by allowing small businesses to shine in local search results.
Local businesses can outperform larger competitors by optimizing their online presence for local keywords and maintaining accurate business listings across various online directories. As a result, consumers looking for personalized, local experiences are more likely to choose your business over larger, less-localized competitors.
4. Cost-Effective Marketing
Local SEO is a cost-effective marketing strategy compared to traditional advertising methods like print ads or direct mail campaigns. With local SEO, you're reaching an audience actively seeking your products or services, reducing wasted marketing spend on uninterested consumers.
Furthermore, local SEO outcomes are frequently quantitative and trackable, allowing you to fine-tune your techniques over time to maximize your return on investment (ROI). This means you can better allocate your marketing money and have a direct impact on your earnings.
5. Mobile Optimization
As more individuals use smartphones to conduct online searches, local SEO has become even more important. Mobile devices include location-based services that allow users to rapidly find nearby businesses. When you optimize your website for local SEO, it becomes mobile-friendly, guaranteeing that potential clients can easily find and access your information on their phones.
Consider the following scenario: a person is walking around your area seeking a spot to have lunch. They take out their phone and look for the "best lunch spots near me." Your restaurant's website will have a better chance of appearing in search results, boosting foot traffic, and improving earnings if it is optimized for local SEO.
6. Online Reviews and Reputation Management
Local SEO is not just about optimizing your website; it also involves managing your online reputation. Positive reviews and ratings on platforms like Google My Business and Yelp can significantly influence potential customers' decisions.
When your business has a strong online reputation, it builds trust among consumers and encourages them to choose your products or services over those of competitors. Encourage satisfied customers to leave reviews, respond to feedback promptly, and address any negative comments professionally to maintain a positive online image that can lead to higher profits.
7. Long-Term Sustainability
Local SEO is a continuous practice that might generate long-term benefits. Maintaining that position becomes more manageable once you have established a strong online presence and score well in local search results. This consistency in visibility might help your firm attract a consistent stream of local clients and maintain long-term prosperity.
Conclusion
Local SEO is essential for businesses trying to improve earnings and thrive in their local markets in today's digital age. It provides increased visibility, tailored traffic, a competitive advantage, and low-cost marketing. Mobile optimization, online reputation management, and long-term sustainability all contribute to the substantial influence that local SEO may have on a company's bottom line. To summarize, investing in local SEO methods is a wise decision if you want to improve leads from local SEO and enhance earnings. You will not only attract more clients this way, but you will also ensure that your business remains competitive and successful in the long run.