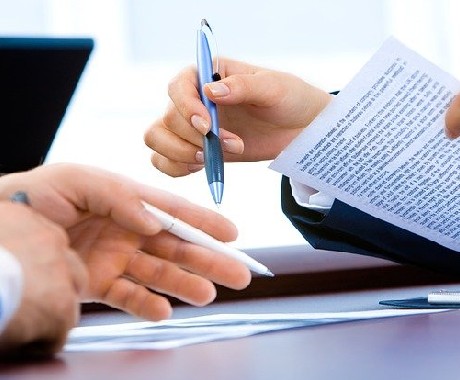 If you want your company to be present online to grow then you need to develop an effective digital marketing strategy. However, most companies aren't completely aware of it and neither do they understand what that is or how to create one.
A digital marketing strategy is described as a set of actions that use various online marketing channels such as paid, owned, or earned media to achieve different goals required as per the business tactics.
What is Custom Digital Marketing?
If we put it simply then a custom digital marketing strategy is a plan that allows your business to fulfill your specific goals through carefully selected online marketing techniques and methods. By making the right use of these strategies, you can develop a solid digital marketing strategy that has eventually been known to produce excellent results. One of the core factors of digital marketing, blogging, alone can be attributed to big positive change. Here are some reasons illustrated by Think SEO Now, to explain why it is beneficial to your success along with having the benefits of a custom digital marketing strategy.
(1. It Is True To Your Brand: If you have a rigid digital marketing strategy that is catered to your needs then you can see results while staying true to your brand no matter what situation arises. Let's take a look at how all of this works:
Your digital marketing tactics can help you stay on your potential audience's radar by making sure that you establish consistent branding across different platforms that your audience uses and it including platforms such as Facebook and LinkedIn.
Your digital marketing strategy can help you focus all of your energy on one platform at the same time helping you branch out in a way where you are not spreading yourself too weakly.
Your digital marketing strategy also allows you to focus on the quality and not the quantity of the leads you have generated. This helps you cultivate relationships that will give your brand the reputation it needs to create additional conversions.
(2. A Better Reach: A custom digital marketing strategy allows you to focus mostly on audience targeting. This is due to the fact that you will reach those individuals interested in your business services and products and move them into the potential customer list. The additional advantage is that it decreases your chances of wasting time and money on those who are not interested in your offerings. This strategy can garner you better results.
Researchers from some of the top marketing agencies have found that when they focused their digital marketing strategy on audience targeting, their agency saw a rapid increase in their organic traffic within one year, and that too by 750%.
(3. Connect On More Personal Levels: When you create a custom digital marketing plan that allows you to focus on your targeted audience then there is a high possibility that you can connect with them on a more interactive level. There is no need to wonder why this is so important. It is because the best way you can create strong customer relationships is by providing your customers with a more optimized and personalized experience. With the help of such custom digital marketing services, you can achieve this personal connection on a broader level. Your digital marketing strategy can help you implement ways that you can interact with customers using relevant messaging. Your digital marketing strategy can also help you incorporate a solution to use in email campaigns or social media display Advertisements.
(4. Advertisements are Optimized: Creating a digital marketing strategy can help you figure out what is working, what is not, and where your advertising revenue should end. Many organizations depend heavily on social media advertising and will do or spend anything to get their content in front of their social media platforms for their customers. But without a solid strategy, you cannot imagine this plan to produce less than maximum results.
According to a marketing survey, Facebook posts saw a 20% decline in engagement from brand posts since the year 2017. This is why it becomes imperative to not only be smarter but more tactical when optimizing advertisements on different social media platforms and developing a custom digital marketing strategy that can help you achieve your goals.
Key Takeaway:
Your customers want to be understood regardless of what industry you are in. With the help of the right custom digital marketing strategy, you can achieve the goals and requirements. A fully customized digital marketing package by Think SEO Now has been designed to help your business focus on what matters, what needs to be done, and how to achieve the goals you want for your business. A digital media partner like Think SEO Now can help you craft the perfect plan that will go the distance and ultimately grow your brand digitally.